Healthy lifestyle choices add up to cut bowel cancer risk
13. 10. 2014 | Cancer Research UK
---
The risk of developing bowel cancer can be reduced by adopting some or all of five key healthy lifestyle changes, German researchers have confirmed.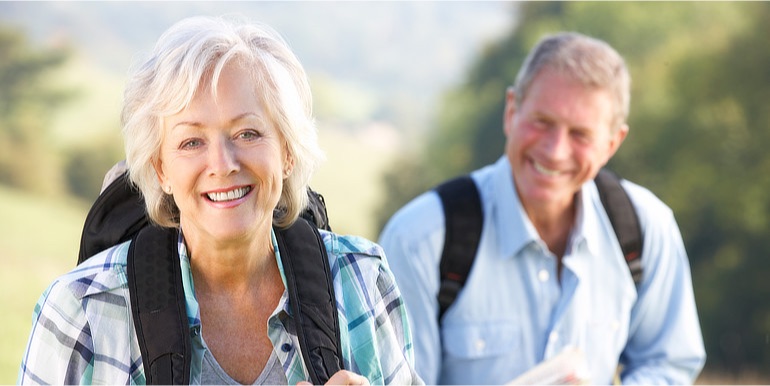 Image credit: depositphotos.com
Scientists at the German Institute of Human Nutrition Potsdam-Rehbruecke found that the greater number of these identified healthy behaviours a person adopts, the greater chance they have of avoiding the disease.
The five lifestyle choices highlighted are: taking regular exercise; maintaining a healthy weight; not smoking; limiting alcohol consumption and eating a balanced diet.
The research, published in the open access journal BMC Medicine [1], also shows that the effects proved greater for men than women. Bowel cancer is the second most common cancer in men and third most common in women.
Fiona Osgun, health information officer at Cancer Research UK, said: "We know that there are lots of things you can do to reduce the risk of bowel cancer, including being more active, keeping a healthy weight, not smoking, cutting down on alcohol and eating a healthy balanced diet. And this large study reiterates what other studies have shown - that the effects add up - so the more of these lifestyle factors you adopt, the lower the risk of bowel cancer.
"It's great to see research that is reaffirming that when it comes to reducing your cancer risk an all-round approach to a healthy lifestyle is best."
More than half (55 per cent) of bowel cancer cases occur in the developed world, such as North America and Western Europe. Previous research has highlighted a link between Western lifestyles and cancer rates.
But most studies have focused on individual factors in isolation, such as red meat consumption, rather than the combined impact of such a lifestyle.
This 12-year study, part of the wider European Prospective Investigation on Cancer and Nutrition (EPIC) study [2], looked at the data of 347,237 men and women from 10 nations, recording 3,759 bowel cancer cases.
Participants were assigned one point for each of the five behaviours they adopted (or zero if they didn't adopt any of them) adding up to a cumulative score.
Those who followed a combination of healthy behaviours all had a lower bowel cancer risk than those who practised only one. Those who combined two healthy behaviours saw their risk lowered by 13 per cent, rising to 21 per cent for those with three healthy behaviours, 34 per cent for those practising four and 37 per cent for those who adopted all five.
Lead author Krasimira Aleksandrova said the findings show that more than one in five of male cases and about one in ten female cases could have been prevented if everyone adopted all five healthy behaviours.
Reference
Aleksandrova K, Mazda Jenab H, et al. Combined impact of healthy lifestyle factors on colorectal cancer: a large European cohort study. BMC Medicine 2014. doi: 10.1186/s12916-014-0168-4
Keywords: bowel cancer, cancer risk, cancer prevention